Professional Information
Amy Vena is an Alumna of St. Bonaventure University and the Rochester Institute of Technology. She received her B.A. from St. Bonaventure University and her M.F.A. from the Rochester Institute of Technology.
Ms. Vena's works are predominantly mixed media, but she has extensive training in traditional methods. Amy has exhibited her pieces internationally. In May 2011 she received The Purchase Prize Award from R.I.T.'s Wallace Library, adding one of her pieces to the Institute's permanent collection. In 2012, she presented her theoretical research, focusing on avant-garde Mediterranean aesthetics, at the 100th annual College Art Association Conference in Los Angeles, C.A. In 2013, she presented her artworks at ARTexchange (C.a.a. Conference) in New York City.
In 2015Ms. Vena received the Arena Art Group Award at the Rochester Contemporary Art Center's Member's Exhibition and has had multiple solo exhibitions at the Geisel Gallery, Lovin' Cup Bistro and the Owl House.
Amy is passionate about art, arts administration and teaching. She is a Western New York native and currently resides in Rochester, N.Y.


Please see link below to view most recent resume. Please e-mail or fill out a contact form to request cv or exhibition record.
Powered by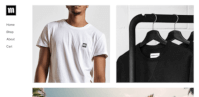 Create your own unique website with customizable templates.