AMY C VEna

Owner

Amy C Vena, m.f.a. has over 10 years experience in creative business management in the arts and culture industries. She has served Rochester New York's arts community working with both for-profit and non-profit entities on short term and long term projects. Amy has a reputation for managing multiple projects efficiently, keeping the clients interests above and beyond self recognition.

Her goals are to make your creative dream a reality, and create a lasting relationship between your business and the creative sector. Also, to uplift the art community creating an increased awareness for Art Professionals and the unique services we can provide.
In Creative COmpany

Working with Great talent

We subcontract and seek out those creative independent businesses who will successfully complete the project to the highest of client standards and expectations. From fine art to fine craft, murals, installation, or digital services- our team of creatives will surpass your expectations.
Our company assists small creative businesses who are seeking clients.
We have three simple goals: connecting people, building trust and creating a more beautiful world.


​LITTLE CROW STORY

LC3 was founded in 2016, out of a passion for the creative market in Rochester NY. The name Little Crow was selected for the business because of the Crows known attributes and mystery.

Crows are a reminder that magic is everywhere. Often unseen, they are stoic and quiet monitoring the world from a higher perspective. Like the crow, this is how we see Little Crow. We are a conduit to bring results, quietly completing projects- without ego -

Animals face adversity, with little resources yet persevere and survive; admirable qualities in both business and life. Little crow embodies the qualities and virtue of America's most mysterious and beloved bird.

Throughout history, the crow has been associated with both positive and negative symbolic meanings. It

is an animal associated with life mysteries and magic. A sign of luck, transformation, and connection. We at Little Crow believe there's a little magic to what we do. Turning dreams, visions and ideas into tangible results and experiences. We are visual story tellers enhancing the environment around us.

Life magic; mystery of creation, destiny, personal transformation, alchemy,

intelligence, higher perspective, being fearless, audacious, flexibility, and adaptability

​
Powered by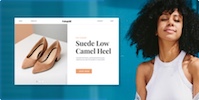 Create your own unique website with customizable templates.