AMY C VEna

Amy C Vena, m.f.a. has over 10 years experience in creative business management in the arts and culture industries. She has served Rochester New York's arts community working with both for-profit and non-profit entities on short term and long term projects. Amy has a reputation for managing multiple projects efficiently, keeping the clients interests above and beyond self recognition.

Her goals are to make your creative dream a reality, and create a lasting relationship between your business and the creative sector. Also, to uplift the art community creating an increased awareness for Art Professionals and the unique services we can provide.
In Creative COmpany

Working with Great talent

We subcontract and seek out those creative independent businesses who will successfully complete the project to the highest of client standards and expectations. From fine art to fine craft, murals, installation, or digital services- our team of creatives will surpass your expectations.
Our company assists small creative businesses who are seeking clients.
We have three simple goals: connecting people, building trust and creating a more beautiful world.
Powered by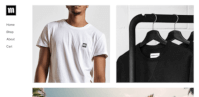 Create your own unique website with customizable templates.